Singing Medley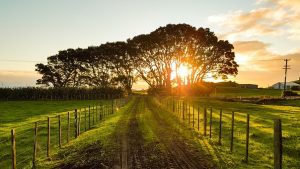 From "My Master and My Friend"
For my entire life I have been a traveler.  When I was little, I walked back and forth to school. Then I traveled 2500 miles to go to Bible College when I was 18.  From there I went back to California to teach a couple of years, before I returned to seminary.  By that time, I met my husband and we really traveled together.  Millions of miles across the United States, Asia and Europe for 35 years of courtship and marriage and ministry.  Now we are settled down in Wisconsin, USA, but one thing has not changed.  I love to sing when I am moving.
Be it working, walking, driving, He Keeps Me Singing.  It is true.  There is always a song in my heart, whether sad or glad.  Three of my favorite songs are in this medley.  There IS Within My Heart a Melody.  Mere phrases or items will bring a tune and a song. Just ask my daughter.  Join me as Singing I Go!
For your enjoyment and singing along pleasure, I have listed all of the words to songs of the Singing Medley, even though all of the verses are not in the recording.  The last song is full of joy, which is a remarkable testimony of the grace of the Lord. Luther B. Bridger wrote Singing I Go after a tragic fire killed his wife and three sons. Listen with your heart open for the Lord to speak to you.
Singing I Go
1.The trusting heart to Jesus clings,
Nor any ill forebodes;
But at the cross of Calvary sings,
Praise God for lifted loads.
chorus
Singing I go along life's road,
Praising the Lord, praising the Lord.
Singing I go along life's road,
For Jesus has lifted my load.
chorus
2. The passing days bring many cares,
"Fear not" I hear him say.
And when my fears are turned to prayers,
The burdens slip away.
chorus
3. He tells me of my Father´s love,
And never slumbering eye.
My everlasting King above
Will all my need supply.
chorus
He Keeps Me Singing
There's within my heart a melody
Jesus whispers sweet and low,
Fear not, I am with thee, peace, be still,
In all of life's ebb and flow.
chorus: Jesus, Jesus, Jesus,
Sweetest Name I know,
Fills my every longing,
Keeps me singing as I go.
2. All my life was wrecked by sin and strife,
Discord filled my heart with pain,
Jesus swept across the broken strings,
Stirred the slumbering chords again.
chorus
3. Feasting on the riches of His grace,
Resting 'neath His sheltering wing,
Always looking on His smiling face,
That is why I shout and sing.
chorus
4. Though sometimes He leads through waters deep,
Trials fall across the way,
Though sometimes the path seems rough and steep,
See His footprints all the way.
chorus
5. Soon He's coming back to welcome me,
Far beyond the starry sky;
I shall wing my flight to worlds unknown,
I shall reign with Him on high.
chorus
I have a song that Jesus gave me, It was sent from heav'n above;
There never was a sweeter melody, 'tis a melody of love.
Chorus: In my heart there rings a melody,
There rings a melody with heaven's harmony;
In my heart there rings a melody; There rings a melody of love.
2. I love the Christ who died on Calv'ry, For He washed my sins away;
He put within my heart a melody, And I know it's there to stay.
chorus
3. 'Till be my endless theme in glory, With the angels I will sing;
'Twill be a song with glorious harmony, When the courts of heaven ring.
chorus